The Engineering Innovation Challenge (EIC) is open to all universities around the world. This provides an excellent opportunity for university students to share knowledge, experience and expand their network, to promote engineering and a passion in this discipline. Your participation in the competition will also serve to interest and excite youths to embark in the fascinating and multi-faceted world of engineering.
Theme of the EIC 2020: Radiation 360°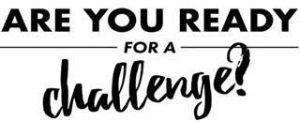 The Challenge: To build a prototype or model to demonstrate your ideas of exploring or make innovative improvements on the application of ionising radiation in the area of food security (In view of the United Nations' declaration of the year 2020 being the International Year of Plant Health)         
Please refer to the following evaluating criteria for Judging for your information:
Shortlisting Criteria: Problem Statement & Written proposal
 Research Question/ Problem 40%
Design and methodology 30%
Creativity 30%
Final Judging: Prototyping or Model
Design & Methodology 20%
Research Problem 20%
Execution 20%
Creativity 20%
Presentation & Knowledge 20%
      Shortlisted teams will receive $500 prototype fund in November during the NED 2020 event;

      Teams from overseas should present in person with ready prototypes to present to the judges during the preliminary judging and final judging in November 2020. (TBC – depending on COVID-19 measures)
The EIC Competition will showcase selected projects for final judging and subsequently for presentation of awards on 21 November 2020 at the National Engineers Day 2020.
Great Prizes Awaits
1st Team  SGD 8,000 Cash + Trophy + Prototype Fund (SGD 500)
2nd Team  SGD 5,000 Cash + Trophy + Prototype Fund (SGD 500)
3rd Team  SGD 3,000 Cash + Trophy + Prototype Fund (SGD 500)
Up to 7 Merit Teams  SGD 1,000 Cash + Prototype Fund (SGD 500)
Shortlisted Teams  Prototype Fund (SGD 500)
Popularity Award  SGD 300 cash
More information on the Challenge is available in the following link:
https://www.dropbox.com/sh/wii5t2dspj6tj78/AAAS56ePubBSce5TBJpu44Dpa?dl=0
Registration closes on 30 June 2020!
Schools are invited to submit detailed project proposal by 28 August 2020. The proposal must include the following:


Background

Project Description
Prototype proposal
Cost-benefits analysis