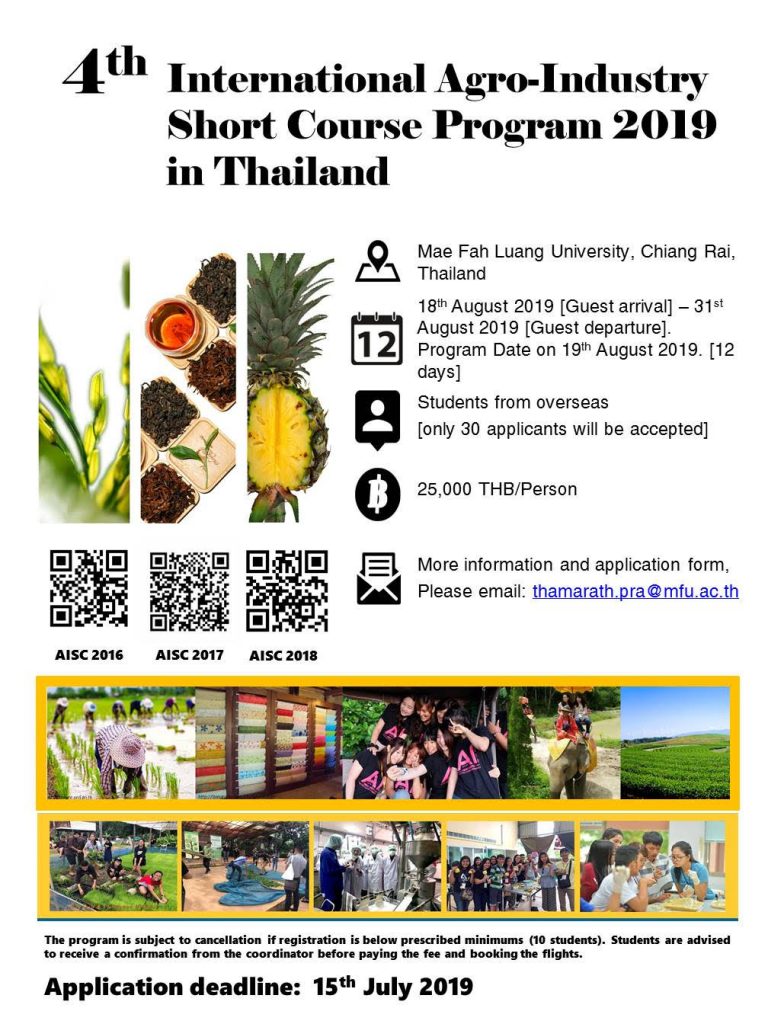 We would like to invite your students to join this program. Please scan the QR codes attached in the poster (or application form) for activities of our previous AISC programs organized in 2016, 2017 and 2018.
The program includes several workshops on agriculture, smart farming, postharvest technology, and food science & technology. Farms and factories visiting is an important part of this program.
All applicants will participate in these activities with our Thai and international MFU students.
This program will be run by academic staffs from the school of Agro-Industry, MFU. Our guests include experts from private companies, experienced workers and/or business owners.
Please find the attached files for details:
1) AISC 2019 poster
2) AISC 2019 Tentative Program
3) AISC 2019 Application Form (All details included)
Please note that the fee for this program is 25,000 THB/person. All international students can apply now and the application deadline is 15th July 2019.