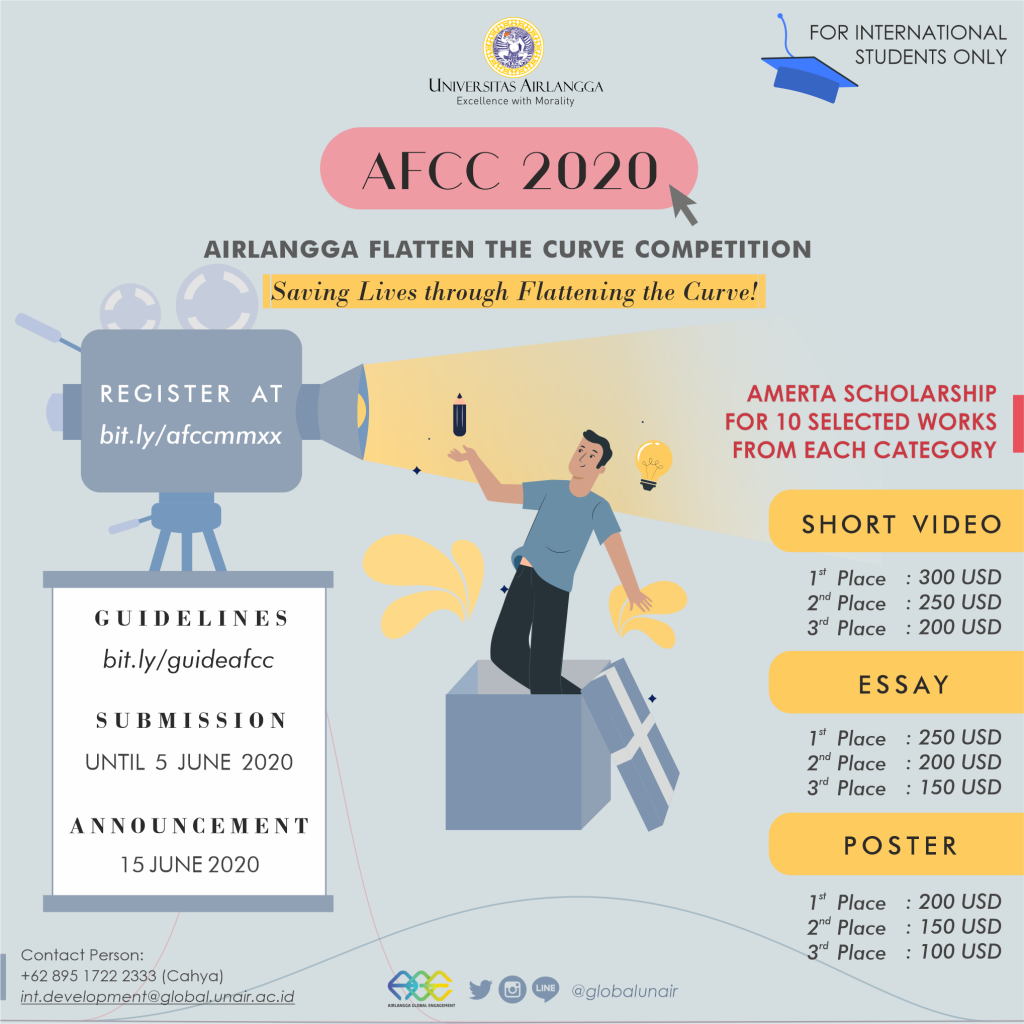 Universitas Airlangga invite SUT's students to enter Airlangga Flatten the Curve Competition (AFCC) 2020.
Amidst the Covid-19 outbreak, Higher Education Institutions are faced with unprecedented challenges like we have never seen before. In response to this uncertain time, Universitas Airlangga as one of the oldest and best universities in Indonesia encourage international students to participate in promoting and supporting the government's effort on curbing the impacts of the outbreak through creative means, namely an international competition. 
The term "Flatten the curve" was derived from the epidemiological model of coronavirus-infected patients relative to the capacity of the existing healthcare system. The model encourages the government and society to – reduce the number of confirmed cases through various measures. If the government and society do nothing to reduce the spread of the virus, it is estimated that millions of people will die from the epidemic due to the overwhelmed healthcare system. Thus, the notion of "flattening the curve" was introduced, to urge the government and society to do social distancing, physical distancing, lockdown, massive testing, as well as other relevant measures so that the number of the coronavirus-infected patients will reach no higher than the capacity of a country's healthcare system. 
Initiated by Airlangga Global Engagement, Airlangga Flatten the Curve Competition (AFCC) 2020 aims to encourage International Students, both in Indonesia and overseas, to contribute to the efforts of containing the spread of Covid-19. International students are expected to contribute with the goal of educating international society using their respective knowledge on the issues. This competition will also encourage students to stay at home at the same time staying productive.   for more information please see  bit.ly/guideafcc