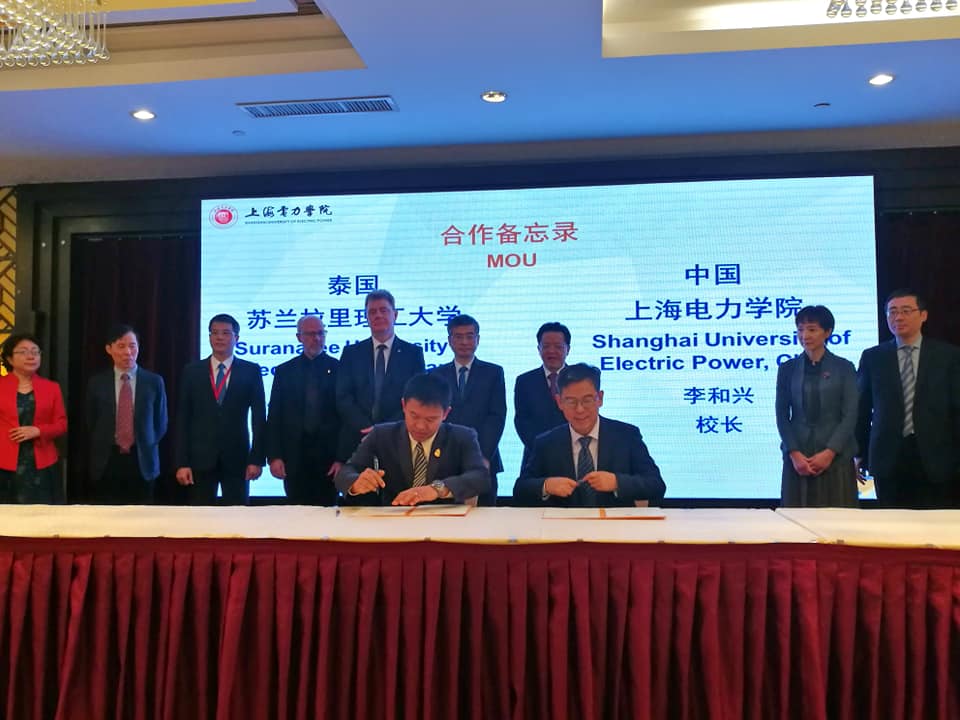 On Friday 26th October 2018, the Vice Rector for Academic Affairs and Internationalisation, the Dean of the Institute of Science, the Head of the School of Electrical Engineering and the Deputy Director of the Centre for International Affairs attended the International Conference on Energy Development – Cooperation of Universities and Companies hosted by Shanghai University of Electric Power (SUEP).
During the opening ceremony, Professor Li Mingfu, the Chairman of SUEP Council and Mr. Li Yongzhi, Deputy Director of Shanghai Municipal Education Cimmission gave the opening remarks. Both stressed the importance of the utilisation of electric power and the cooperation of the One Belt One Road countries.
Professor Kwok Lun Lo, Academician of the Royal Academy of Science, University of Strathclyde, UK explained the background of the International Association of Universities for the Development of Electric Power Technologies (ADEPT). ADEPT was founded in 2013 with eight founding members. The aim was and has been to play a leading role in energy and power development through international alliance.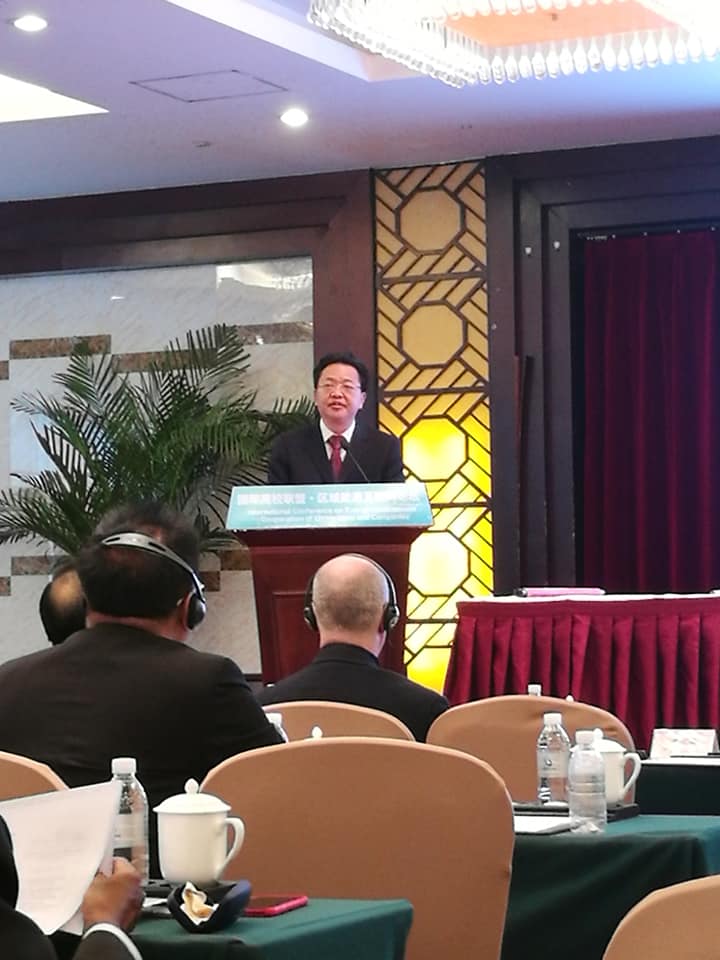 The main purpose of the SUT reprsentatives in visiting SUEP is to become a founding member of an international association of energy and power called RAEP.
Professor Zeng Fenyu, the Director of International Exchange andCooperation Office, SUEP then explained the background of the B&R Regional Association of Energy and Power Utilities (RAEP). The main aims of RAEP include jointly conducting student training, scientific research and cultural exchange.
RAEP has established ten tasks as follows:
1. Setting up a council
2. Jointly cultivating talents with international vision
3. Establishing a collaborative innovative platform
4. Sharing scientific facilities and platforms
5. Jointly hosting international conferences
6. Jointly establishing laboratories
7. Jointly setting up research centres
8. Jointly staging innovation platforms for college students such as an innovation competition
9. Making scientific facilities available to all members
10. Taking turn in hosting high level international conferences.
It is hoped that a college innovation competition, cultural exchangeand a sports event can take place within the next year as a result.
Suranaree University of Technology (SUT) has today signed a commemoration to become a founding member of RAEP. We believe that by becoming the member of RAEP, SUT can strenthen culural exchanges and mutual learning with other members from different countries as well as promote the development of the region.
Later on in the morning, the Vice Rector for Academic Affairs and Internationalisation as a representative of SUT signed a Memorandun of Understanding (MoU) with SUEP in order to enhance research, teaching and internationalisation.  ::: Photo Gallery :::
source : 
 sut academic affairs and internationalisation