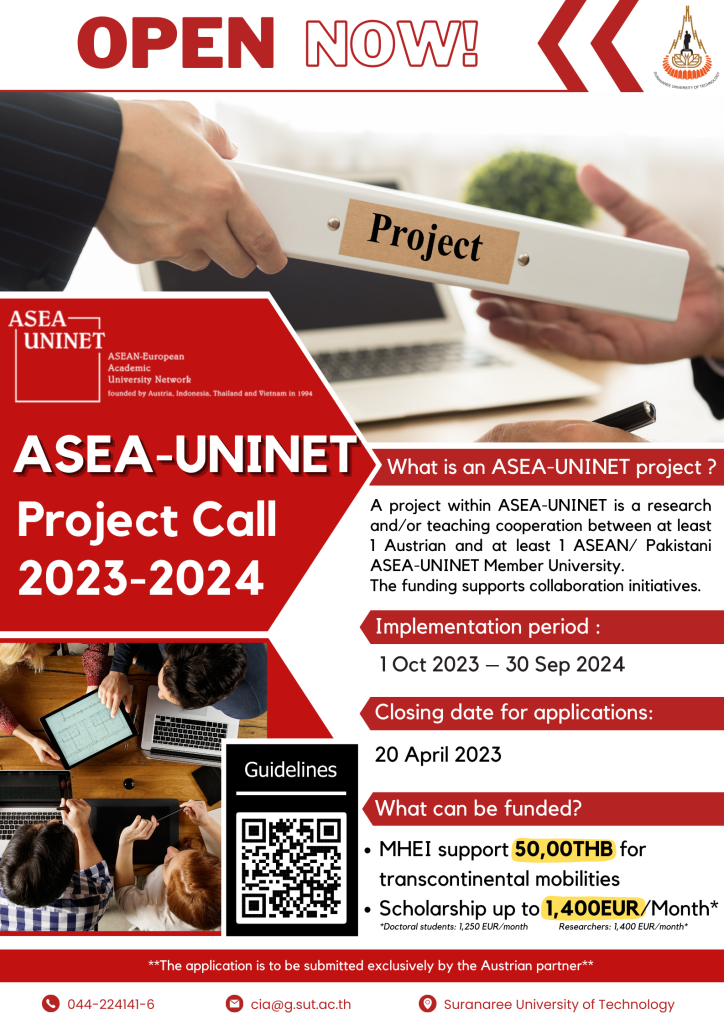 Collaborate with international universities through the ASEA-UNINET Project. Apply now for funding to support your joint research or teaching initiatives.
Funding covers travel and living expenses for transcontinental mobilities. Applications are open until April 20, 2023, for the implementation period from October 1, 2023, to September 30, 2024.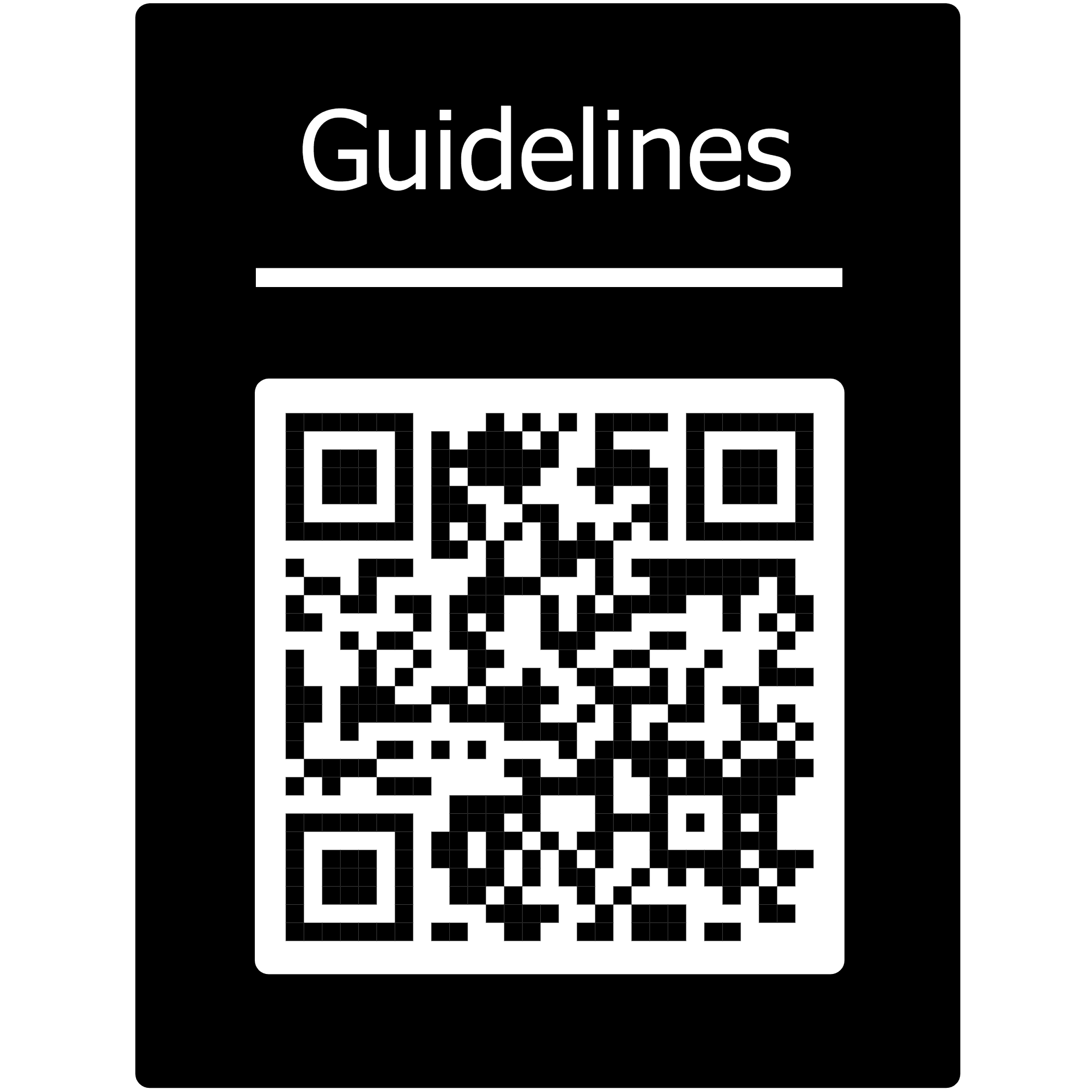 Find an Austrian partner, create a joint project, and submit your proposal before the deadline. Scan the QR code for guidelines and more information. Don't miss this chance to expand your horizons and make a difference.
The Ministry of Education, Science, Research and Innovation will provide lump sum budgetary support to the selected project proposals from Thai universities for the fiscal year 2023-2024, with a maximum of 4 projects and a total budget of 50,000 baht (fifty thousand baht) per project. The allocation will be made through Thai universities to cover travel expenses for Thai participants conducting research and/or teaching activities at the Austrian universities, for which the Austrian side does not provide funding. The selection of the projects will be based on the results of the project selection process by the Austrian government in the following order.
เครือข่ายความร่วมมือระหว่างมหาวิทยาลัยในทวีปยุโรป และมหาวิทยาลัยในภูมิภาคเอเชียตะวันออกเฉียงใต้ (ASEAN-European Academic University Network – ASEA-UNINET) ซึ่งเป็นเครือข่ายที่มหาวิทยาลัยเทคโนโลยีสุรนารีเป็นสมาชิก ได้ประชาสัมพันธ์เปิดรับสมัครผู้ที่มีคุณสมบัติเพื่อขอรับทุน ASEA-UNINET Projects 2023-2024 เพื่อเดินทางไปทำโครงการความร่วมมือในการวิจัยที่ประเทศออสเตรียในช่วง 1 ตุลาคม 2566 – 30 กันยายน 2567
ในการนี้ กระทรวงการอุดมศึกษา วิทยาศาสตร์ วิจัยและนวัตกรรม จะสนับสนุนงบประมาณสมทบให้ลักษณะเหมาจ่าย (lump sum) ให้แก่ข้อเสนอโครงการของสถาบันอุดมศึกษาไทยที่ได้รับการคัดเลือกประจำปี 2566 -2567 ในวงเงิน 50,000 บาท (ห้าหมื่นบาทถ้วน) ต่อโครงการ เป็นจำนวนไม่เกิน 4 โครงการ โดยจัดสรรผ่านสถาบันอุดมศึกษาไทย เพื่อเป็นค่าเดินทางให้แก่ผู้เข้าร่วมโครงการฝ่ายไทยในการเดินทางไปทำวิจัยและ/หรือกิจกรรมการสอน ณ สถาบันอุดมศึกษาออสเตรีย ซึ่งทางฝ่ายออสเตรียไม่ได้สนับสนุนงบประมาณในส่วนนี้ โดยพิจารณาจากผลการคัดเลือกโครงการจากรัฐบาลออสเตรียตามลำดับต่อไป รายละเอียดเรื่องเดิม
ผู้ที่สนใจสามารถสมัครขอรับทุนได้ถึงวันที่ 20 เมษายน 2566 สามารถศึกษารายละเอียดเพิ่มเติมได้ที่ https://asea-uninet.org/scholarships-grants/project-support/ หรือด้วยการสแกน QR Code