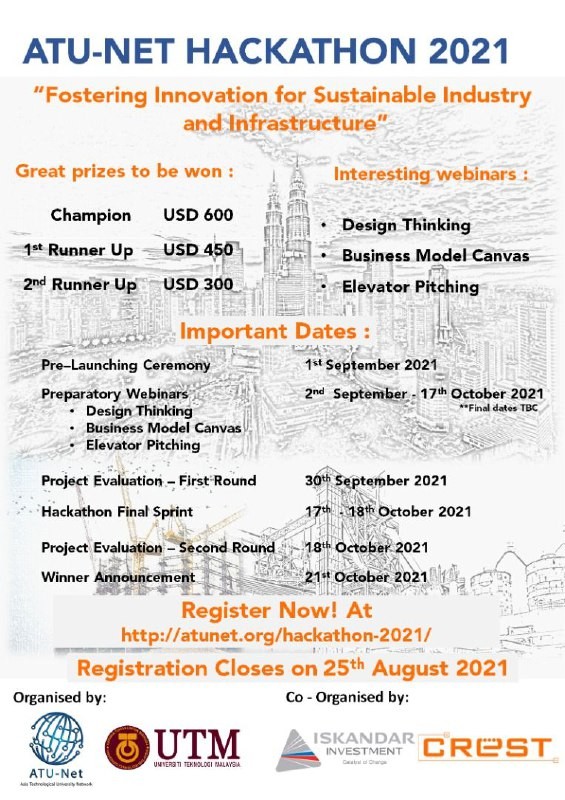 APPLY NOW!
GREAT NEWS!!!!  All students from ICT, Engineering, Management and Business academic background are invited to participate in the inaugural ATU-Net Hackathon 2021.  Themed "Fostering Innovation for Sustainable Industry and Infrastructure", the online event is a collaboration with industries, and will feature prominent speakers of various fields.
Great networking sessions with students from other countries, learning opportunities via webinar sessions, and mentoring are curated especially to help guide students towards becoming the champion.  All teams will stand a chance to win CASH PRIZES and the champion will have a special slot to present their winning idea at the University Presidents Forum this year.
The online event will be launched on 1st September 2021. Secure your spot by 25th August 2021.
Organised by the Asia Technological University Network (ATU-Net) and hosted by Universiti Teknologi Malaysia, the event is FREE of registration fee for paid ATU-Net members (Suranaree University of Technology)
REGISTER NOW!!!   https://bit.ly/ATUNETHACKATHON2021