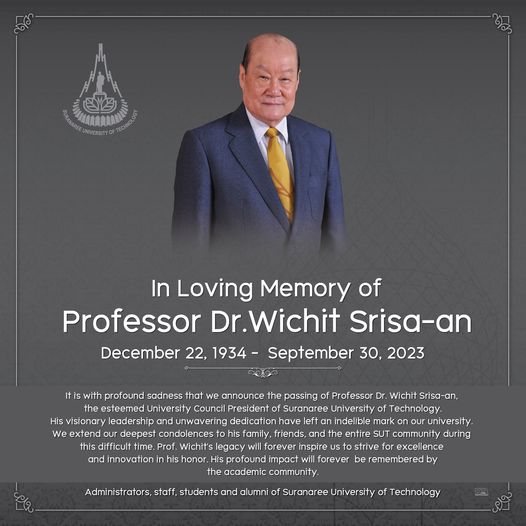 It is with deep sorrow to announce the passing of Professor Dr. Wichit Srisa-an, the esteemed University Council President of Suranaree University of Technology.
His visionary leadership and unwavering dedication have left an indelible mark on our university. We extend our heartfelt condolences to his family, friends, and the entire SUT community during this challenging time.
Prof. Wichit's legacy will forever inspire us to pursue excellence and innovation in his honor. His profound impact will be remembered by the academic community for generations to come.