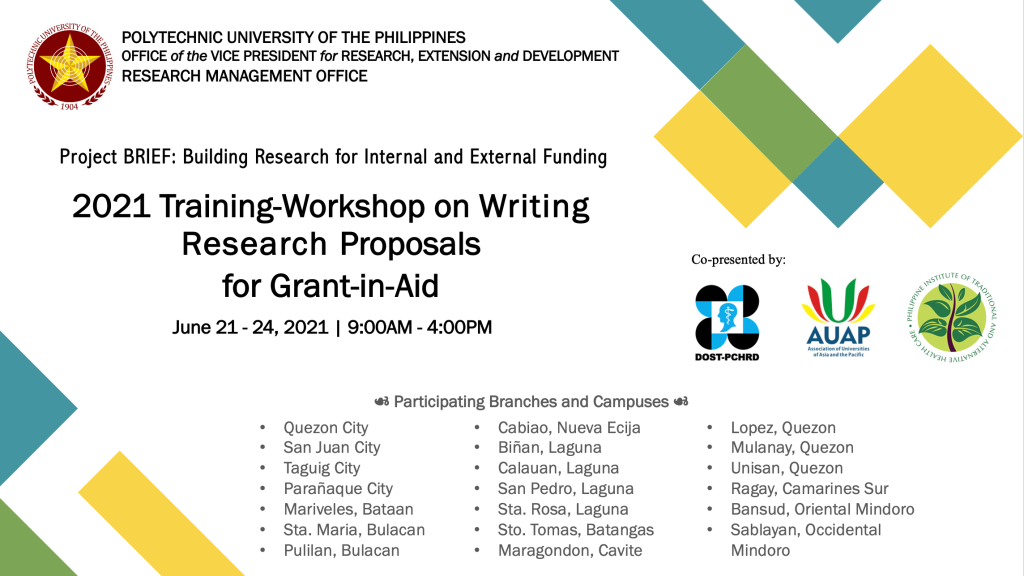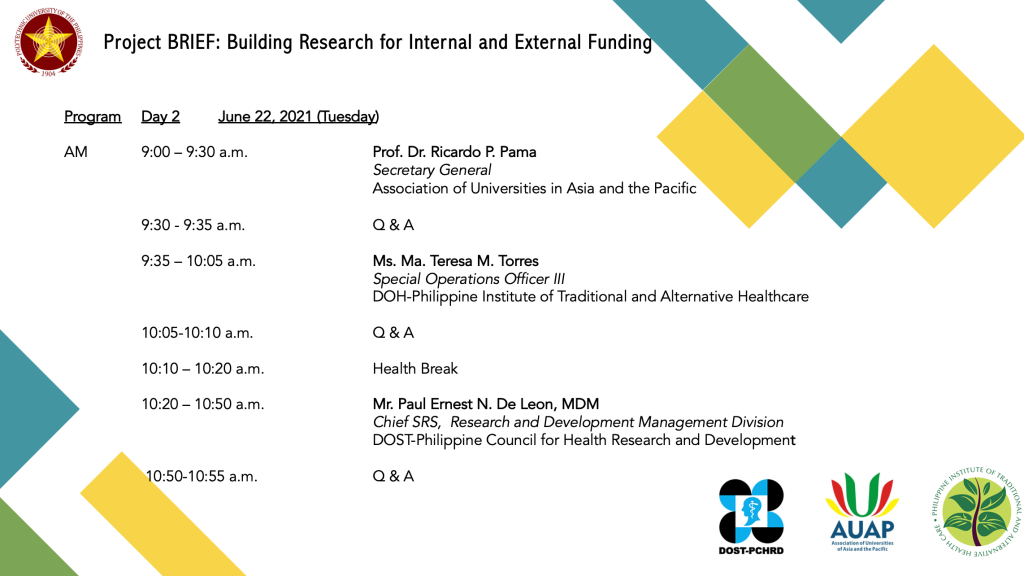 The Association of Universities in Asia and the Pacific (AUAP) in cooperation with Polytechnic of the Philippines University, Philippines will organize the Training-Workshop on Writing Research Proposals for Grant-in-Aid on June 21-24, 2021, at 09:00 AM-16:00 PM., Manila time, Philippines.
Suranaree University of Technology, as a valid member of AUAP, are invited to attend the Project brief for Internal and External Fund presented by Prof. Dr. Ricardo P. Pama, Secretary General AUAP on June 22, 2021 at 09:00-09:30 AM. The deadline to register is on June 15 at noon time, Bangkok, Thailand.
Please find the registration link below.
https://forms.gle/sKpMjto4VR5vKNsw5
For more information please contact AUAP Secretariat through
email auapcommittees@g.sut.ac.th; or WhatsAPP, Viber and Phone +66 85 768 -7474