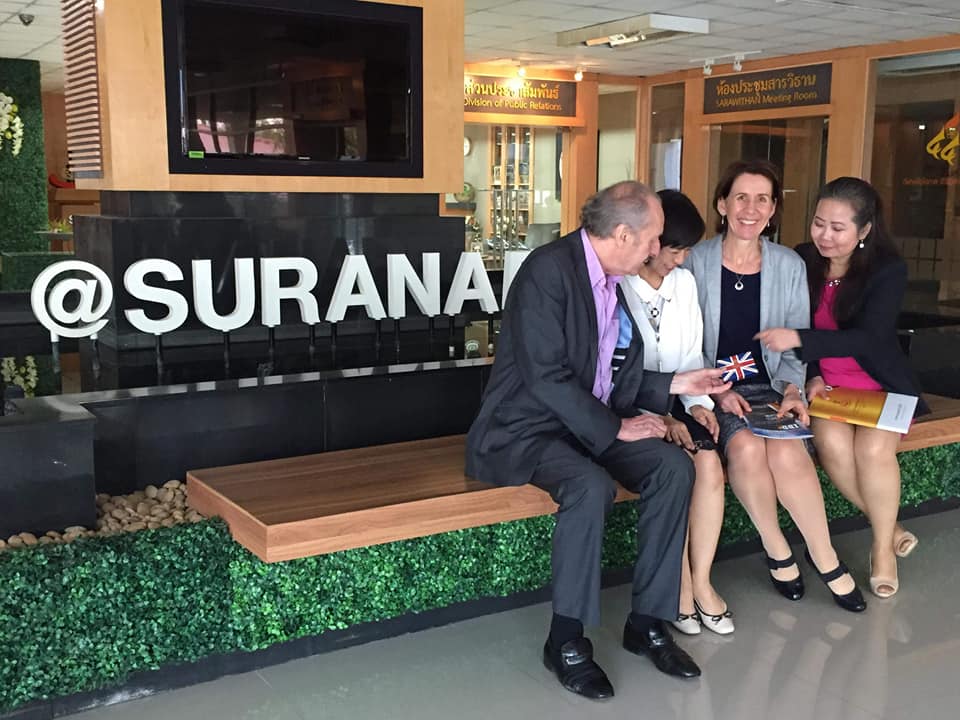 On Jan 23, 2018 Prof.Dr. Santi Maensiri Vice Rector of academic and Internationalization, Assoc.Prof.Dr. Sirichok Jungthawan, Director of center of international affair, Ajarn Ruchdaporn Wisutthakorn, Mr.Lars Andersson, and Dr. Mullika Sungsanit, Chief of Student Entrepreneurship Development Academy (SEDA), welcome guests from 2 universities to SUT to discuss potential collaboration.
1. Dr.Jon Pike, Director of International and Dr.Joy Tweed, Westminster Business School, University of Westminster, UK, are interested in collaboration around short term student activities such as M.A.D Camp.
2. Asso.Prof.Dr. Kent Salomonsson, from Jönköping University, Sweden, is interested in research and student activities like industrial project, internship, or entrepreneurial project.
We will see more international projects at SUT very soon.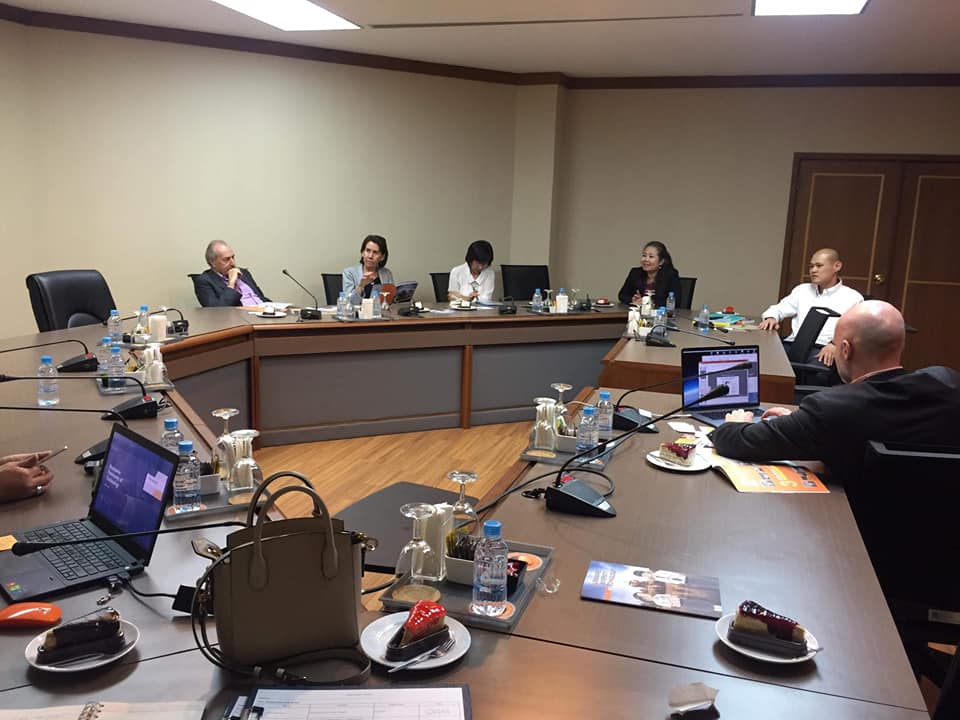 เมื่อวันที่ 23 มกราคม 2561 ศาสตราจารย์ ดร. สันติ แม้นสิริ รองอธิการบดีฝ่ายวิชาการและพัฒนาความเป็นสากล พร้อมด้วย รองศาสตราจารย์ ดร.สิริโชค จึงถาวรรณ ผู้อำนวยการศูนย์กิจการนานาชาติ อาจารย์ ดร. รัชฎาพร วิสุทธากร อาจารย์ประจำสาขาวิชาเทคโนโลยีการจัดการ Mr.Lars Andersson และอาจารย์ ดร.มัลลิกา สังข์สนิท หัวหน้าโครงการจัดตั้งสถานพัฒนาความเป็นผู้ประกอบการสำหรับนักศึกษาให้การต้อนรับ Dr.Jon Pike และ Dr.Joy Tweed จาก Westminster Business School, University of Westminster สหราชอาณาจักร รวมทั้ง .Dr. Kent Salomonsson จาก Jönköping University ราชอาณาจักรสวีเดน เพื่อหารือแนวทางความร่วมมือระหว่างกันในหัวข้อกิจกรรมนานาชาติที่จะเกิดขึ้นในอนาคต
Sources: Dr. Mullika Sungsanit, chief of Student Entrepreneurship Development Academy (SEDA) (FB)
Translated by: Miss Hataikan Tongiareon