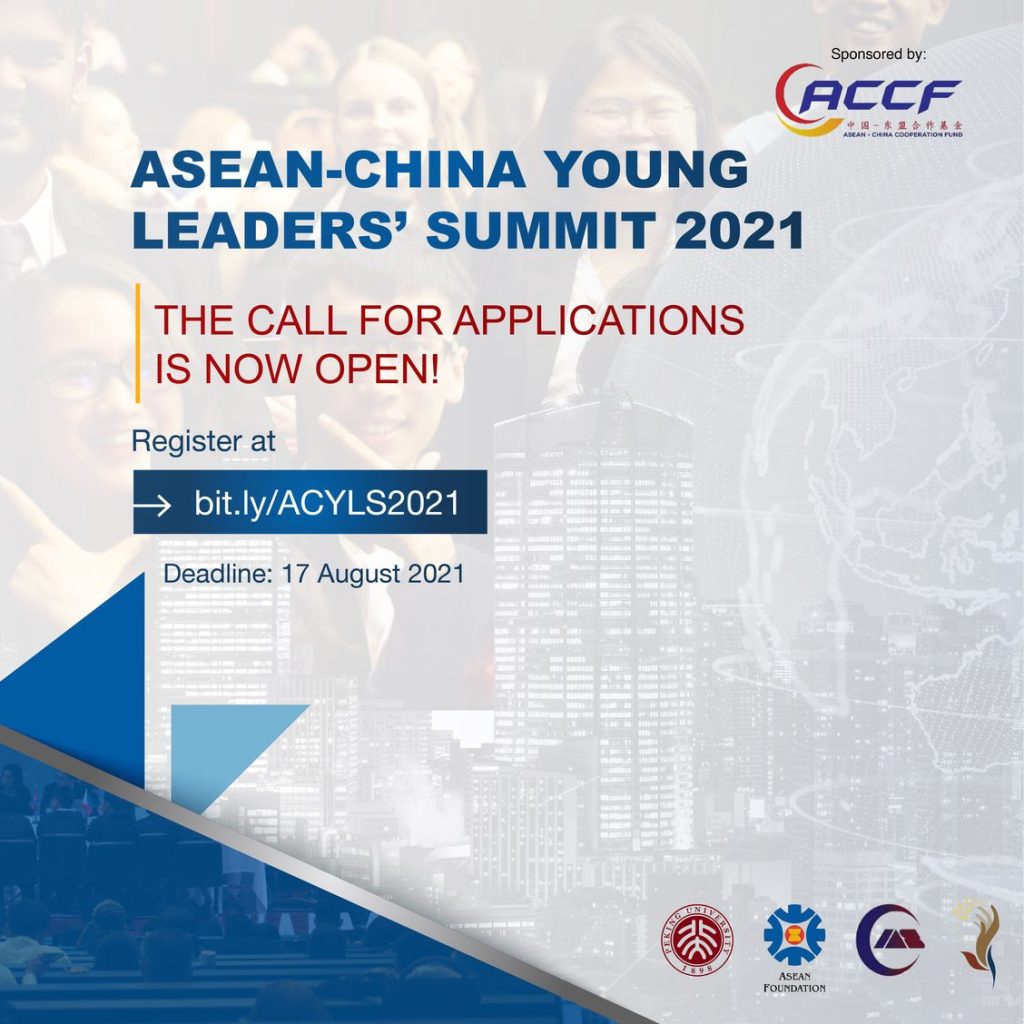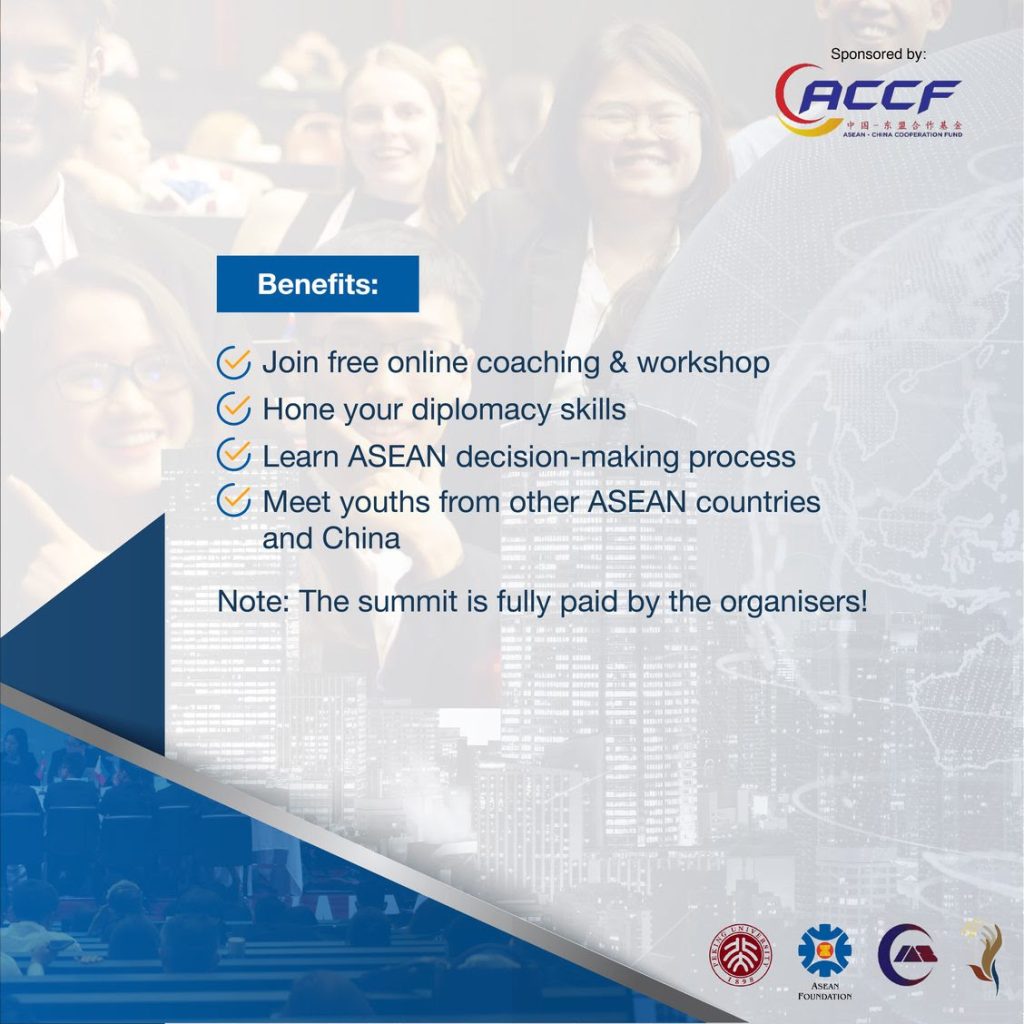 Calling aspiring youths: Wonder how it feels like to be an ASEAN Minister?
The ASEAN Foundation and Peking University with the support of the People's Republic of China to ASEAN are excited to present the first virtual ASEAN-China Young Leaders' Summit (ACYLS) 2021 in celebration of the 30 years of ASEAN-China relations!
ACYLS offers a fun and authentic stimulation of ASEAN-China Summit where young delegates play the role of Minister and Head of State from different countries. An excellent opportunity for aspiring youths to hone their diplomacy skills and foster cross-cultural understanding and friendship.
Seize this opportunity to gain an authentic ASEAN experience and connect with youths from different ASEAN countries and China! Join us and apply by clicking the link button below.
https://www.aseanfoundation.org/the_china_asean_young_leaders_summit_2021_is_open_for_applications
Deadline: 17 August 2021
Source News: ASEAN FOUNDATION