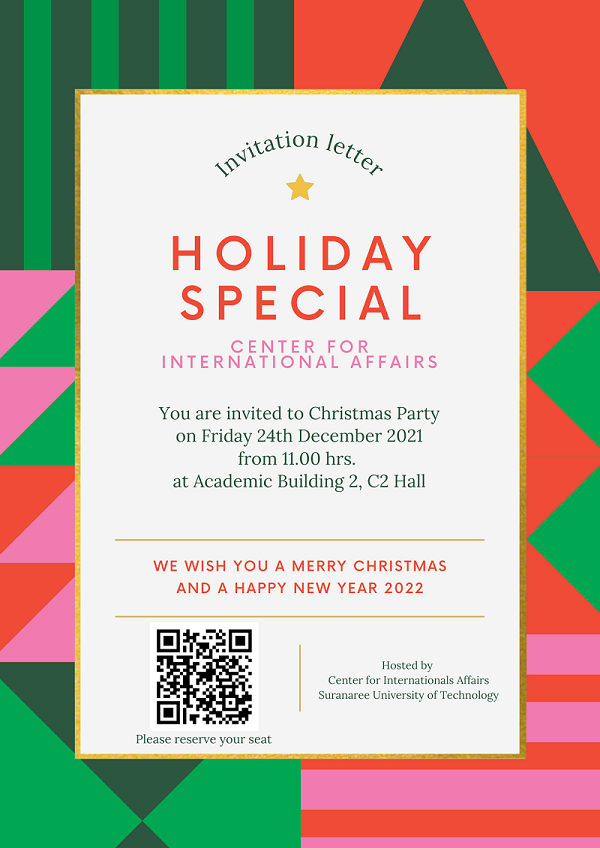 Center for International Affairs hosted "Merry Christmas and Happy New Year 2022" on Friday 24 December 2021 at Academic Building 2, C2 Hall. In this regard, faculty, staff and students, both Thai and foreign, are invited to join the event from 11:00 am onwards.
Please reserve your seat at
Please note: Please show your Covid-19 vaccine certificate or Antigen test result.
1. Covid-19 vaccine certificate: At least 2 shots.
2. RT-PCR/ATK: Negative result endorsed by reliable hospitals or clinics and no more than 72 hours.