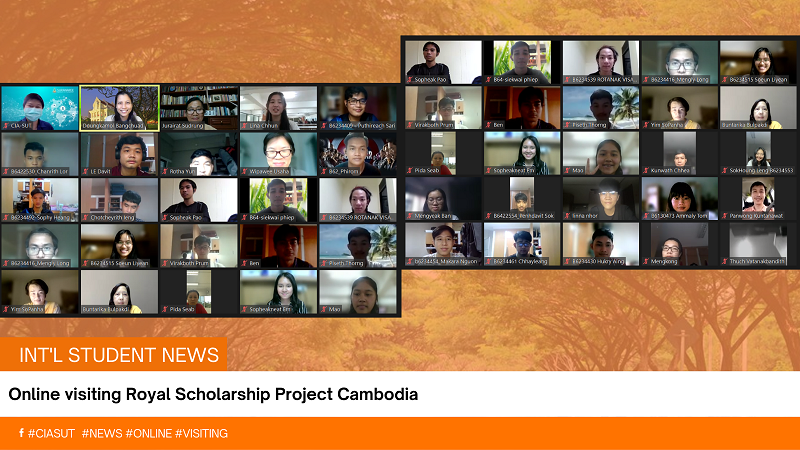 Completion of online visiting to the Cambodian Royal Scholarship students at Suranaree University of Technology (SUT) on Friday 10th September 2021 from 17.00-19.00 hrs. The 2 hours session hosted by the Royal Scholarship Project, Thailand with the 3 committees visited students by Zoom, Assoc.Prof.Jurairat Sudrung, Asst.Prof.Dr.Buntarika Bulpakdi and Dr. Doungkamol Bangchuad.
The representative from SUT are administrator and coordinator, Asst. Prof. Dr.Panwong Kuntanawat, lecturer, School of Biotechnology, Asst. Prof. Dr. Wipawee Usaha, Head, Office of Global Engineering Engagement and Ms. Hataikan Tongjareon from Center for International Affairs.
The committees greeted students and ask for their wellbeing and provide opportunity for students to share their living problem and other issues. The visiting providing useful information to students and the project greatly.
The committees have heard useful information and will make recommendations to the project. The committees promised to have a n actual visit on the next occasion when the COVID-19 situation improved.
News and translated  by: Ms. Hataikan Tongjareon