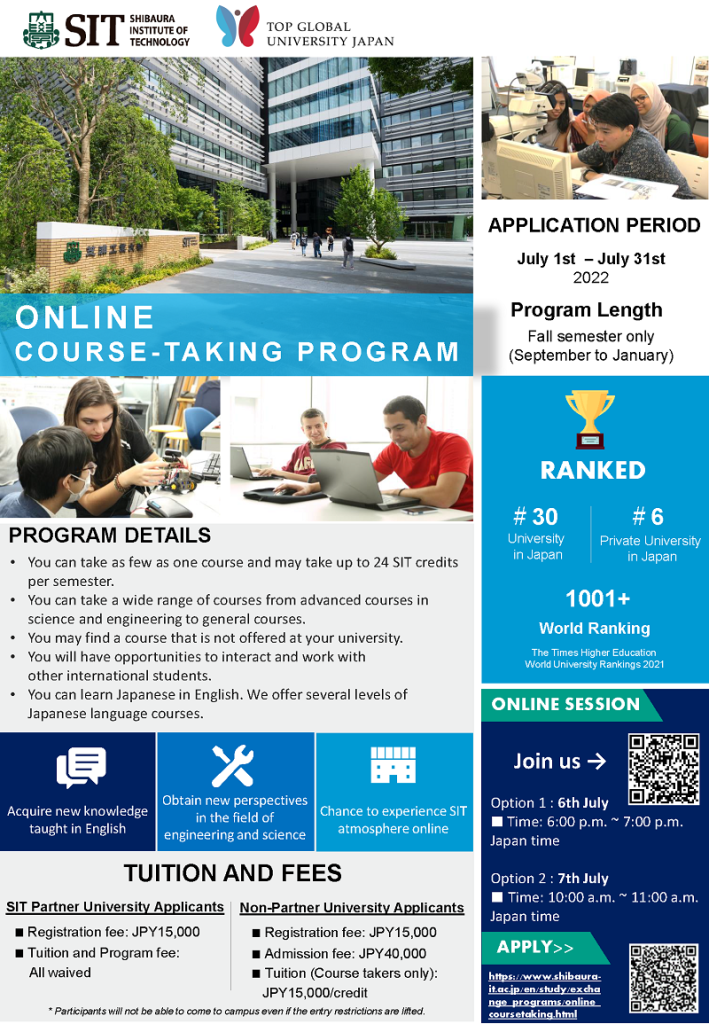 The Online Course Taking Program, which began in the fall of 2021, has been so well received that we have decided to continue it through the fall of 2022.
This online program allows students to take courses in Japan from abroad and expand their horizon!
– Application Period: July 1st – July 31st
– Application fee: JPY15,000 (No Tuitions and admission will be charged)
And an information session will be held for those interested in the program.
1) July 6th 6:00 p.m. ~ 7:00 p.m. (Japan Standard Time Zone)
2) July 7th 10:00 a.m. ~ 11:00 a.m. (Japan Standard Time Zone)
ZOOM LINK:
https://shibaura-it.zoom.us/j/98834306556
   *both sessions are the same.
*common link for 2 Days