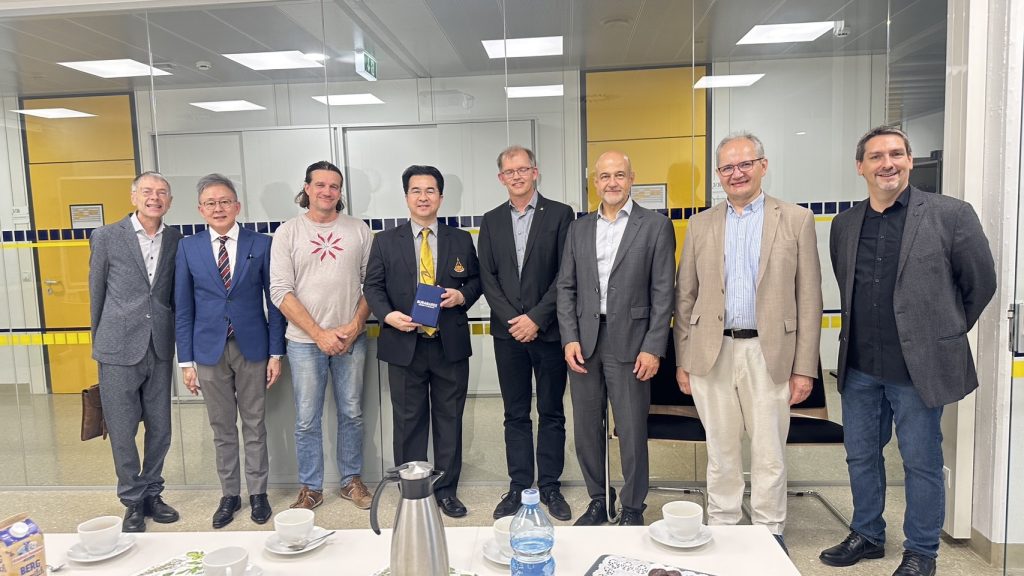 On October 6, 2023, SUT delegation made another special visit to the University of Innsbruck (UIBK). The purpose of this visit is to enhance the collaboration between the two universities, with a focus on fostering partnerships in teaching, research, and student mobility. The delegation included SUT Rector Assoc. Prof. Dr.Anan Tongraar, Prof. Neung Teaumroong (Acting Vice Rector for Research and Technology), Dr.Mullika Sungsanit (Vice Rector for Engagement, Innovation and Entrepreneurship) and Asst. Prof. Dr. Tapany Patcharawit (Deputy Director of CIA) visited the University of Innsbruck, Austria, member of ASEA-UNINET.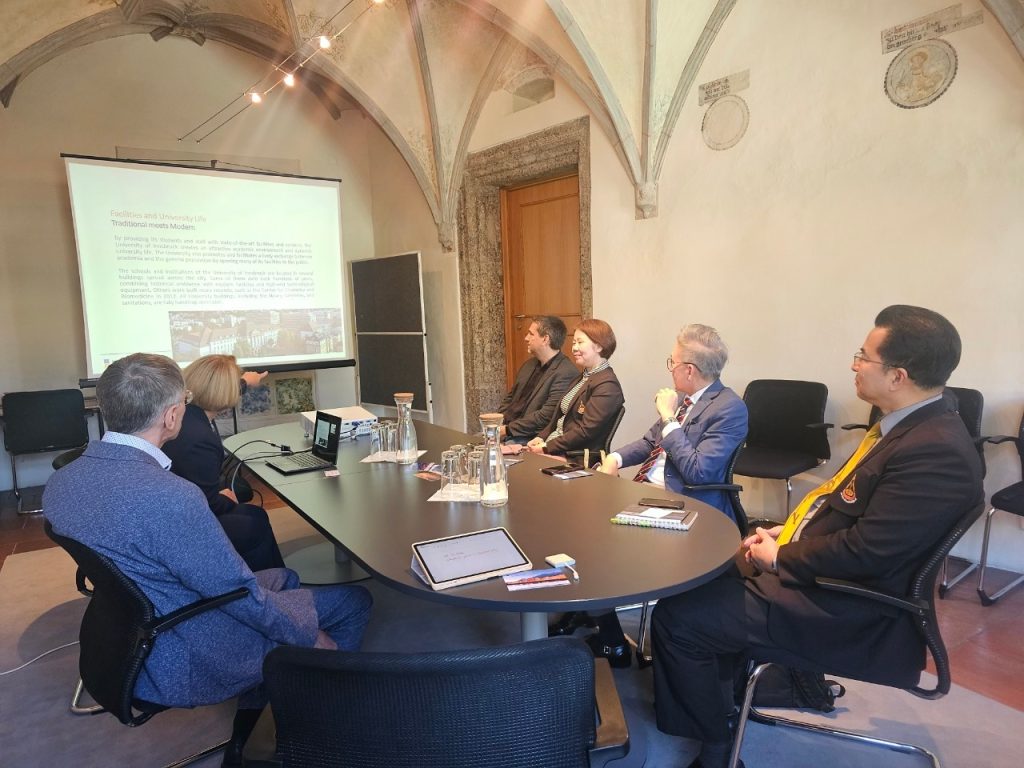 This visit holds special significance because the University of Innsbruck is the alma mater of both Rector Anan and Vice Rector Neung. The vice rector completed his doctoral degree in Microbiology and Molecular Biology from UIBK. The rector graduated from the University of Innsbruck, Austria and had been a PhD student of the late Founder and Honorary President of ASEA-UNINET, Univ.-Prof. Dr. DDDDr.h.c. Bernd Michael Rode.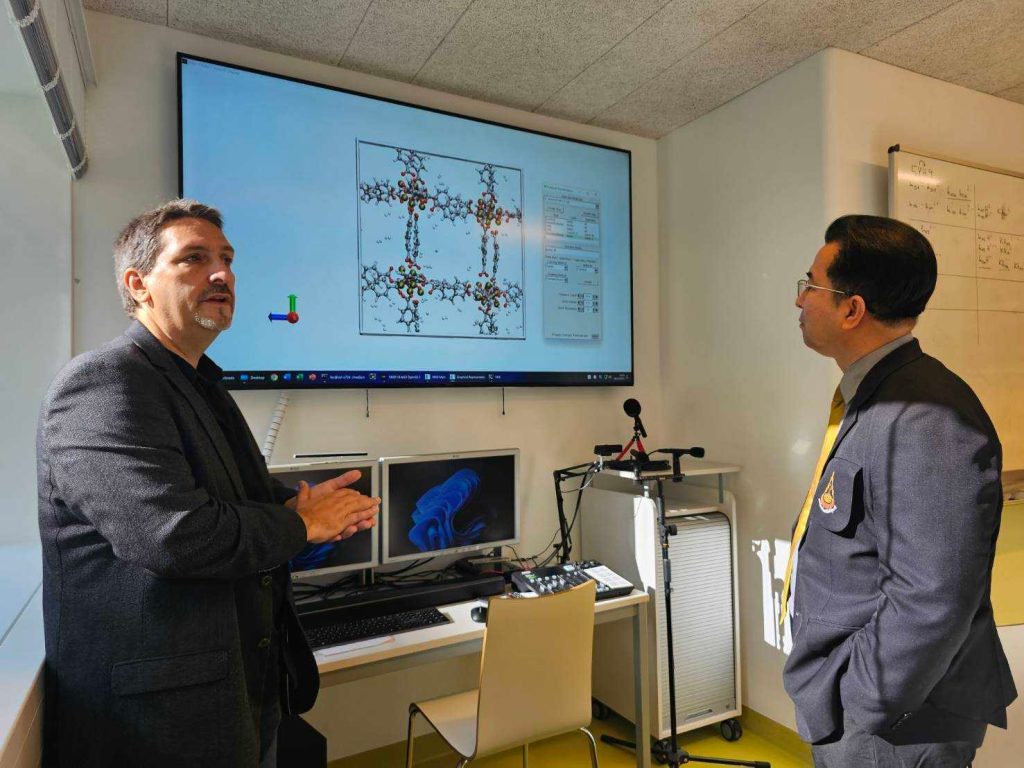 The visit started at the Faculty of Chemistry and Pharmacy of the University of Innsbruck, where the delegation met Dean Prof. Hubert Huppertz, Prof. Klaus Liedl (Head of Department of General, Inorganic and Theoretical Chemistry) and Prof. Thomas Hofer (ASEA-UNINET University Coordinator). After visits to laboratories, they later met with Dr. Barbara Tasser, Head of International Services, for insights on UIBK's International Services and the Research Focus System.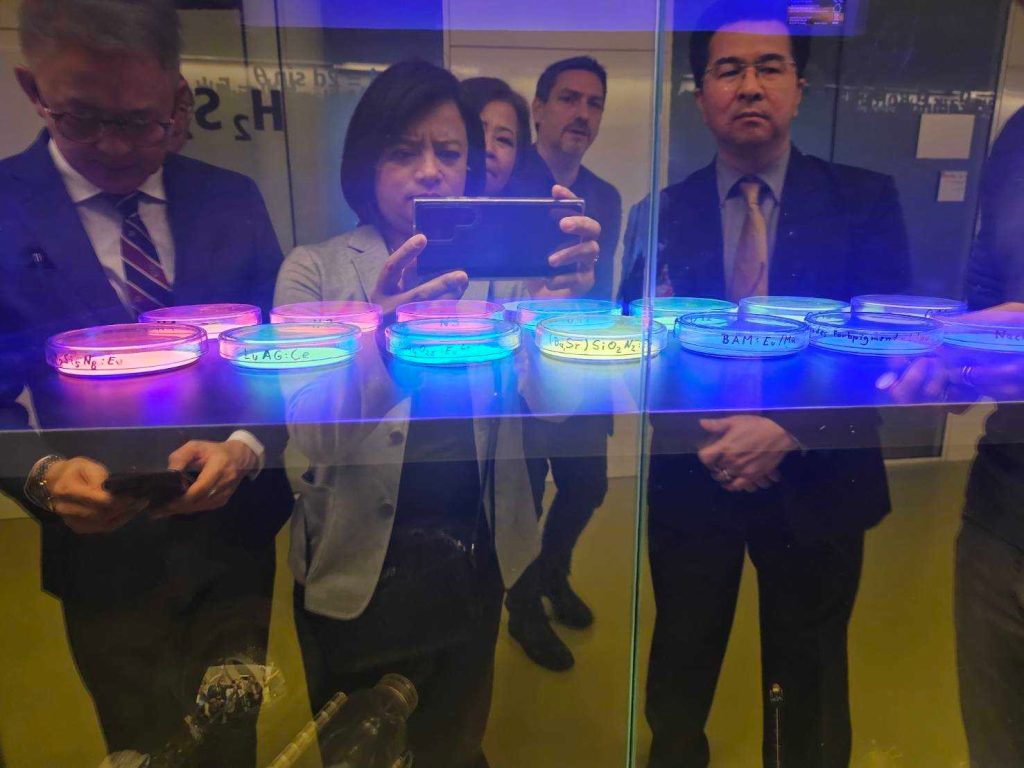 Afterwards, the delegation visited the Research Area Physics, meeting with Prof. Roland Wester (the Head of the Research Area), followed by visits to laboratories and a meeting with Prof. Gregor Weihs (Vice-Rector for Research).
The day concluded with the Institute of Molecular Biology, where the group met with Prof. Dirk Meyer (Deputy Head of Institute) where a presentation of research activities was given.

The University of Innsbruck (Universität Innsbruck or UIBK) in Austria is a renowned institution with a rich history and a strong reputation in various academic fields.
Founded in 1669: UIBK has a long and storied history, dating back to its foundation in 1669. It is one of the oldest universities in Austria and Central Europe.
In 2019: the university celebrated 350 years of the University of Innsbruck. full of eventful history, exciting research and teaching, nuturing clever minds who showed visions, developed ideas and advanced developments.
Location: The university is situated in the picturesque city of Innsbruck, nestled in the heart of the Austrian Alps. Its stunning location offers students and faculty access to breathtaking natural landscapes and outdoor recreational opportunities.
Multidisciplinary Excellence: UIBK is known for its diverse academic programs and excellence in various fields, including natural sciences, social sciences, humanities, and the arts. It offers a wide range of undergraduate, graduate, and doctoral programs.
Research and Innovation: The university is committed to research and innovation, and it actively participates in numerous national and international research projects. UIBK researchers have made significant contributions to various scientific disciplines.
Click here to read in e-newsletter format.
by Center for International Affairs