Technological or Digital Innovation of the Year: Innovations to Fight COVID–19
The global pandemic has sparked technological innovations to fight against COVID-19. Suranaree University of Technology (SUT), under its core strengths reinforcement policy of establishing Centers of Excellence (CoE) and transdisciplinary research, has developed a myriad of innovations to help the society, including both medical frontline and teaching/ learning support.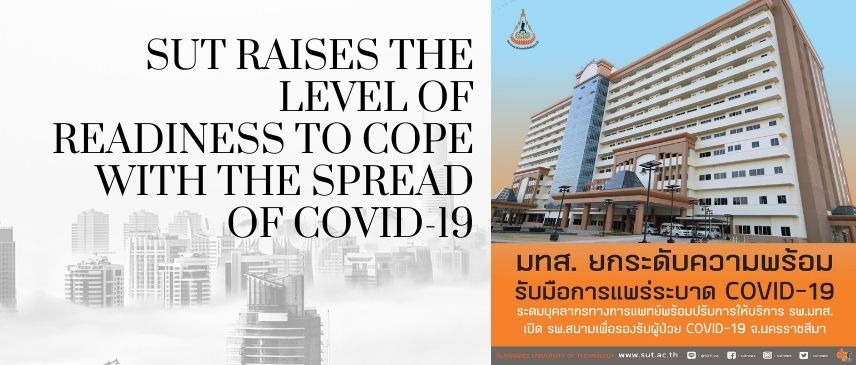 Medical frontline support: SUT's CoE for Biomechanics Medicine developed a Low Temperature Hydrogen Peroxide Gas Generator for sterilizing contaminated surfaces and air. The device was deployed to sterilize all exam papers, over 2000 degree certificates for university operations as well as N95 masks, protective equipment supplies alleviating the scarce medical resources and expenditure in local hospitals during the COVID-19 crisis. The innovation has been crowdfunded with plans to scale up production soon.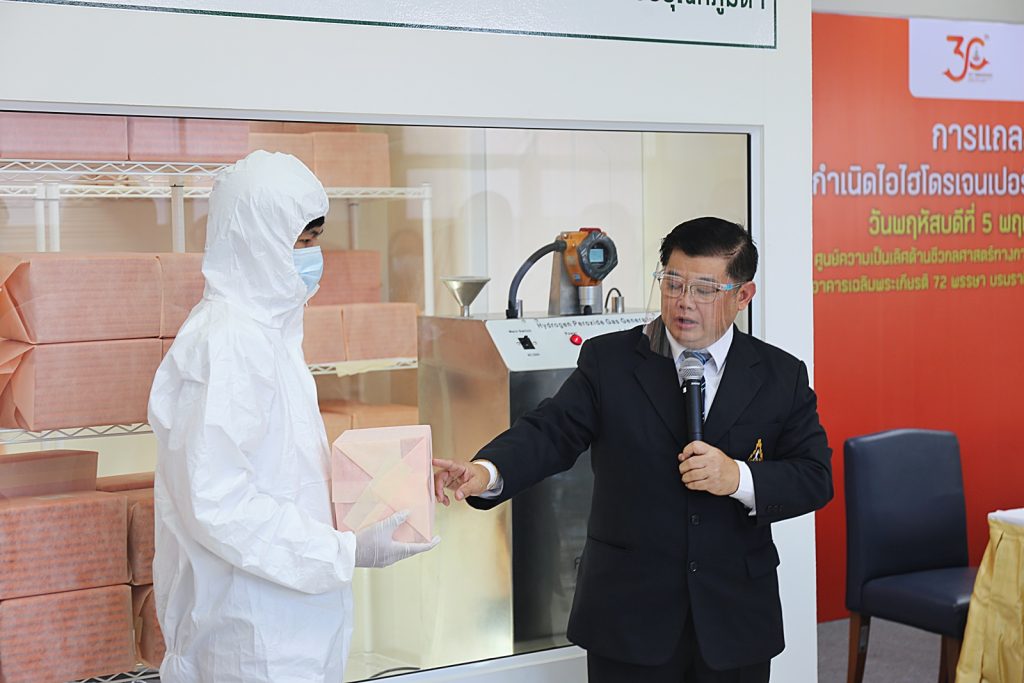 To mitigate the airborne spread of coronavirus, SUT's CoE for Electromagnetic Wave Application developed the Corona Discharge Device and Air Purifier, and High Power Ozone Generator. With knowledge transfer to a military training school, the devices have been replicated and installed at 4 large hospitals. Plans are underway to scale up for mass production in residential property projects.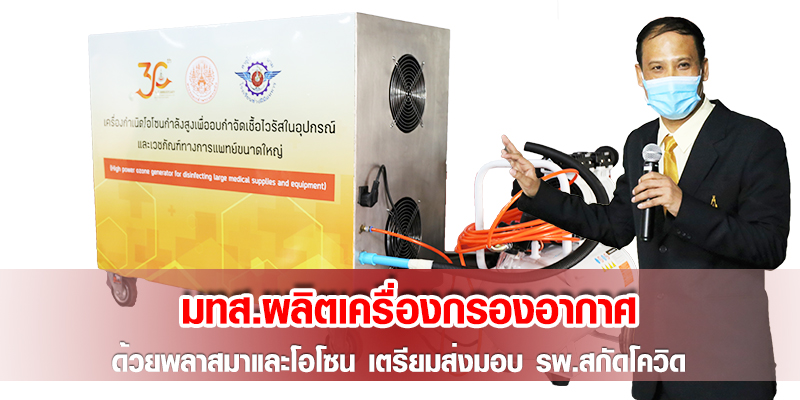 Medical frontline staffs have experienced genuine threats of exposure to coronavirus. SUT's Institute of Science, Institute of Nursing, CoE for Advanced Functional Materials and SUT's startup have jointly designed negative pressure chambers and mobile units by integrating knowledge of cleanroom air circulatory and epidemiology. With the support of His Majesty the King's Chaipattana Foundation and crowdfunding, these chambers have been rapidly replicated and deployed at over 50 hospitals nationwide.
The COVID-19 crisis overwhelmed hospitals and overloaded medical staffs. SUT's Institute of Engineering and Institute of Nursing, joined up with SUT's startup to develop a self-monitoring portable vital sign monitoring device and a primary care cloud platform. Medical staffs can monitor patients' vital signs online, reducing their workload and exposure risks. With crowdfunding and collaboration with the industrial sector, 50 units have been produced for use in local community isolation facilities.
To promote knowledge of COVID-19 and a timely response to information and guideline requests for the general public, SUT's Institute of Nursing together with the Center for Educational Innovation and Technology have developed the SUT COVID 19 Chatbot as a teaching innovation for nursing students. The innovation is undergoing validation of its usability, acceptability in volunteering subjects.
Teaching/Learning Support: Developed by SUT's Center for Educational Innovation and Technology, SUT X-Lane has been launched in 2021 as an online and lifelong learning digital platform. Providing an array of high quality online courseware to current students during pandemic lockdown, X-Lane also offers cutting edge professional knowledge to staffs, graduates and the general public to advance or renew their skills through a credit bank system. Over 3600 workers, 265 local community learners and 538 students have since enrolled in the platform. As a remedial innovation, X-Lane is planned to scale up to house all of SUT's online and lifelong learning courseware, expanding university operations.

These impactful research and innovations have served the society against COVID-19 challenges, aligning with SUT's Innovation and Sustainable University policy.
Article by: Asst. Dr. Wipawee Usaha, Acting, Director, Center for International Affairs : 2022-01-31