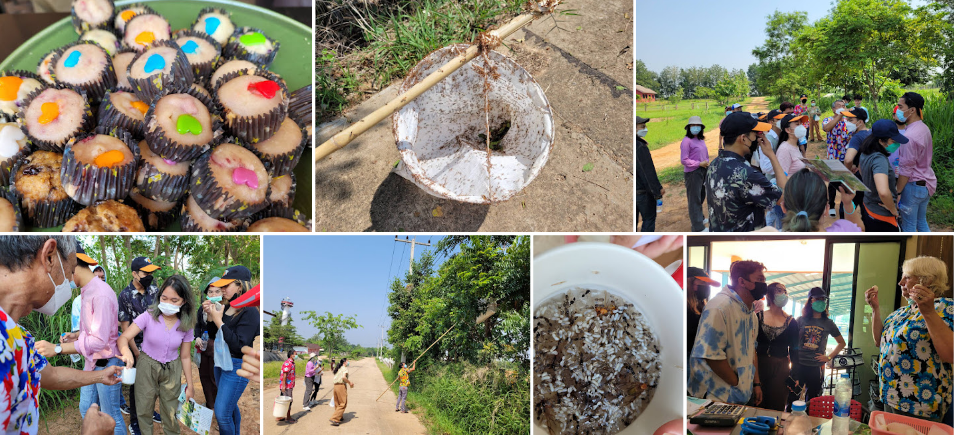 On April 13, 2022, nineteen students both Thai and international students from SUT celebrate the Thai New Years Day, or Songkran Day, with a one-day Eco-farming camp at North Star Equestrian Center organized by the Center for International Affairs, SUT. Starting off the day at the farm, Khun Yuth and Khun Linda Tantiwong and farm staff warmly greeted the students. Students then walked around the expansive 80 rai farm exploring and tasting the vast trees and plants which are edible and highly valued such as rosewood and teak. They sampled some haute cuisine of harvested ant eggs, a local delicacy in the region. Later they learned about a variety of chicken breeds from egg hatching, handled chicks and fully grown beautiful chicken and collected eggs for lunch. After a homemade meal, students then learned how to feed the horses, groom them and even learned how to ride the beautiful horses. The afternoon concluded with bathing the horses. Students then enjoyed an easy going series of social activities together which ended with a homemade BBQ dinner. At the end of the day, students learned the importance of self-sufficiency and eco-farming for sustainability.  Photo albums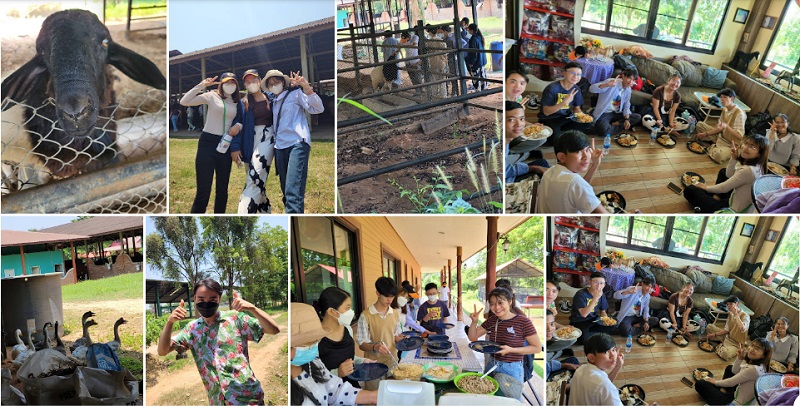 On April 14, 2022, the second day of the one-day Eco Farm camp kicked off at North Star Equestrian Center. The activity was organized by the Center for International Affairs, SUT. Eighteen Thai and international SUT students enjoyed an enriching yet relaxing eco-farm experience. They learned about valuable plants and trees and how to care for them and how to raise chicken sustainably. They also experienced the gentle and kindled spirits of the horses through caring for the four-legged creatures.
The farm staff have complimented on how attentive and respectful students have been to the staffs and how loving the students have been with the animals.
With the two wonderful days of the camp, despite the  summer heat, SUT students left the farm with fond Songkran memories.  photo albums
#SDG4 Quality education, #SDG11 Sustainable cities and communities, #SDG15 Life on land