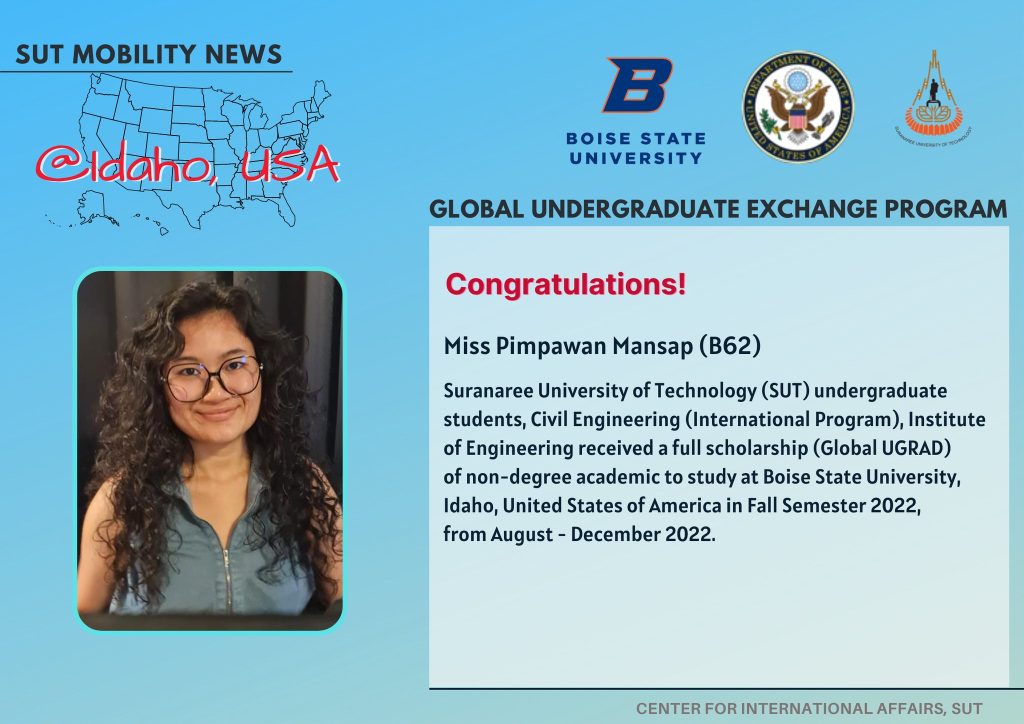 Ms. Pimpawan Mansap, a student of Civil Engineering (International Program) at the School of Civil Engineering, Institute of Engineering, Suranaree University of Technology, has been awarded a full scholarship for the Global Undergraduate Exchange Program (Global UGRAD) for the 2022 academic year.
This scholarship provides her with the opportunity for academic and cultural exchange at a university in the United States for one semester (Fall Semester 2022) from August 1st to December 31st, 2022 at Boise State University, Idaho.
The selection process for this scholarship was highly competitive, with a focus on academic excellence and leadership potential. The program is organized and supported by the United States Embassy in Thailand.
Sharing Experience click